Reading Time:
4
minutes
My mother's sudden death several months ago shocked, grieved, crushed, and inspired new life in me at the same time. We were about to tee off on the last hole when I reached in my golf bag to check my phone. I was alarmed when I saw that I had at least ten missed calls and messages. Nervous about returning the calls, I finally forced my fingers to call my wife. As soon as she answered the phone, I knew something was wrong.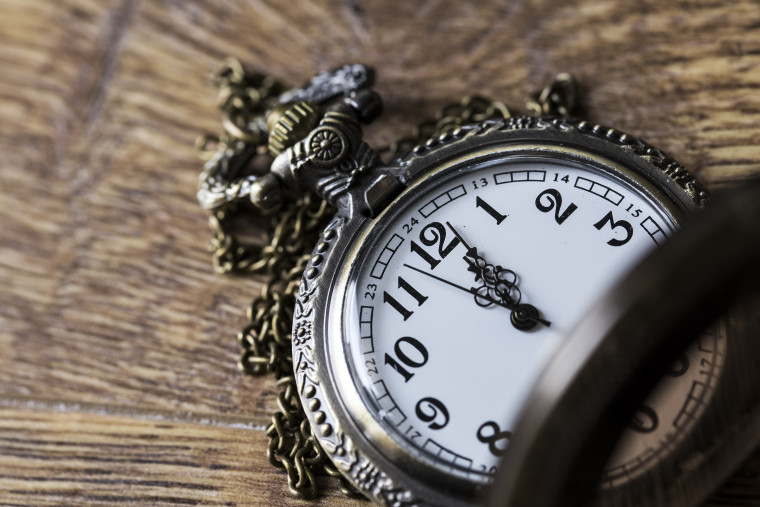 "Are you sitting down?" she whispered.
I gave her a tentative and hesitant "Yeah."
"Momma died this afternoon."
"What! What do you mean momma died? I just talked to her yesterday. Glenda just talked to her this afternoon," I declared.
"They tried to wake her up, but she wouldn't wake up," Tonia said sadly.
"Unbelievable! Unbelievable!" I mumbled to her. "I'm on my way home."
No words could describe what I felt at this moment. Numbness, Shock, Sadness, Loneliness, Grief, and Disbelief, are all inadequate words to characterize my emotions after I received the news about my mother's death.
I thought we had more time. I had so many things to say to her. Questions to ask. More Saturday night conversations on my way home from worship service. More laughs together. More of her telling me – her grown son – what to do. I thought we had more time. She was supposed to live to see her grandchildren finish college, get married and have children. This was the plan. This was always the plan. Yet, I experienced …
A dream deferred
My utopia spoiled
A hope crushed
A vision postponed
My mother's sudden and unexpected death crushed me and inspired me at the same time. Her death made me acutely aware of my own mortality and limited time on earth. Her death created a greater urgency in me to live my life more intentionally and to the fullest, and to help others live that way as well. Because our time is limited and life is so fragile, we need to limit what we do with our time and use our limited moments wisely and joyfully. We are unaware of how much time we have been allotted. We have today. That is all. So, it behooves us to turn our limited minutes into significant moments. The Psalmist says:
Seventy years are given to us! Some even live to eighty. But even the best years … soon disappear, and we fly away. Teach us to realize the brevity of life so that we may grow is wisdom. Psalm 90:10, 12
This is why I am blogging again. I want to add value to your life and mine, as we journey together to turn our limited minutes into significant moments.
What Can You Expect?
I will blog 2-3 times a week, and maybe more if I have something to say.
What Will I Write About?
In addition to writing about how the Bible intersects with decision-making, family, health and fitness, leadership, personal and spiritual development, I will write about issues that affect you personally. So, periodically I will send you short surveys so that I can better understand the issues the affect you.
Moreover, I will provide links to inspirational quotes, books, articles, videos, podcasts, announcements, tips, and questions that will inspire us to live joyful lives and turn our minutes into moments. I will end each post with a Turn Your Minutes into Moments challenge or call to action. I encourage you to leave your comments and add your voice to the discussion. And, if what I write about adds value in some way, please subscribe to my blog, and get my free ebook, Surviving Deep Waters and Dark Nights.
Shout Outs
I would like to thank Michael Hyatt and the entire Get Noticed team for designing an amazing theme. When he said the Get Noticed Theme will make you fall in love with blogging again, Michael was not exaggerating.
I would like to thank Hunter Haley and Josh Ferrell, at HNH Marketing, for customizing and helping create a clean site. The customer service was second to none. Even when I kept adding and subtracting elements I wanted, the answer was YES. Always YES.
I would like to thank usmanabb from Fiverr for designing an amazing logo for the site. He perfectly captured the Minutes into Moments concept.
I would like to thank you, in advance, for reading my blog, subscribing to it, and sharing it with others. I will try not to disappoint.
I leave you with the wise and powerful words of the Roman stoic and philosopher, Seneca:
It is not that we have a short time to live, but that we waste a lot of it. Life is long enough, and a sufficiently generous amount has been given to us for the highest achievements if it were all well invested. But when it is wasted in heedless luxury and spent on no good activity, we are forced at last by death's final constraint to realize that it has passed away before we knew it was passing. So it is: we are not given a short life, but we make it short, and we are not ill-supplied but wasteful of it… Life is long if you know how to use it.
Our time is limited. Therefore, we must limit what we do with our time.
Turn Your Minutes into Moments
How can you use your time more wisely so that, no matter how many years you live, you'll be able to say, like Seneca, you lived a long life?
Regarding the new blog, what do you like and/or find challenging about the new blog site?