Reading Time:
< 1
minute
I am the Pastor/Teacher of Trinity Church of Lansing, Michigan, and I am committed to fulfilling my role to shepherd the people of Trinity Church through teaching the Bible on the weekend. Moreover, I am grateful to our elders for giving me freedom to use my communicating gifts and abilities to make disciples by awakening people to full life with Christ. I speak at conferences, retreats and churches around the country (family, youth, sports, college, and leadership).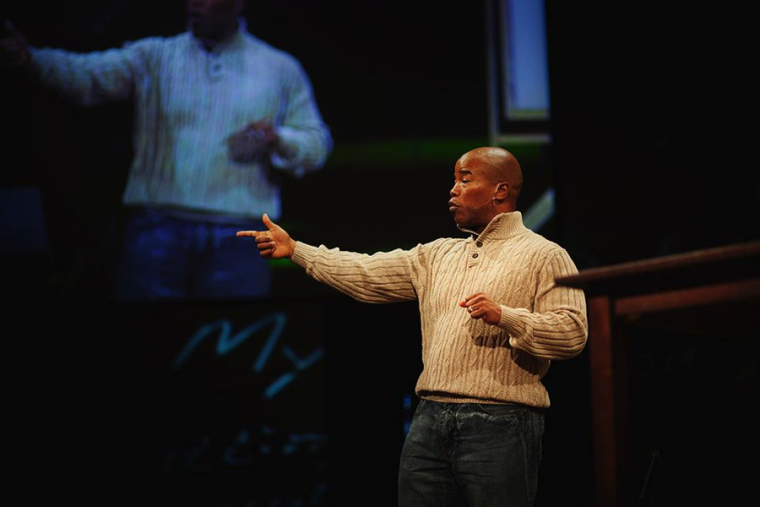 I know what it's like to listen to boring speakers. They blah, blah, blah, and blah, for what seems like hours. They use big words and technical language that no one seems to understand. They lose people's attention in the first five minutes of their talk. People start thinking about grocery lists, dinner plans, and how could they slip out of the event without being noticed.
Well, I'm not that guy.
I am dedicated to making the Bible come alive and relevant to people. Because I spent much of my early ministry in children and youth ministry, I know how important it is to engage my audience. Therefore, I am always looking for ways to turn the ear into an eye, so my audience can see and experience the message. I am honored that you thought of me as a speaker for your event.
If you would like to invite me to speak for your upcoming event, please contact my assistant, Bethany Rensi, to schedule me, or fill out the form below.
Contact Me