Reading Time:
3
minutes
It's Labor Day! Today, we celebrate and honor the American labor movement and all the workers who have contributed to the prosperity and strength of this country. No doubt, many will have cookouts, spending time with family and simply relax. As we enjoy the unofficial end of summer, let's remember the original Labor Day.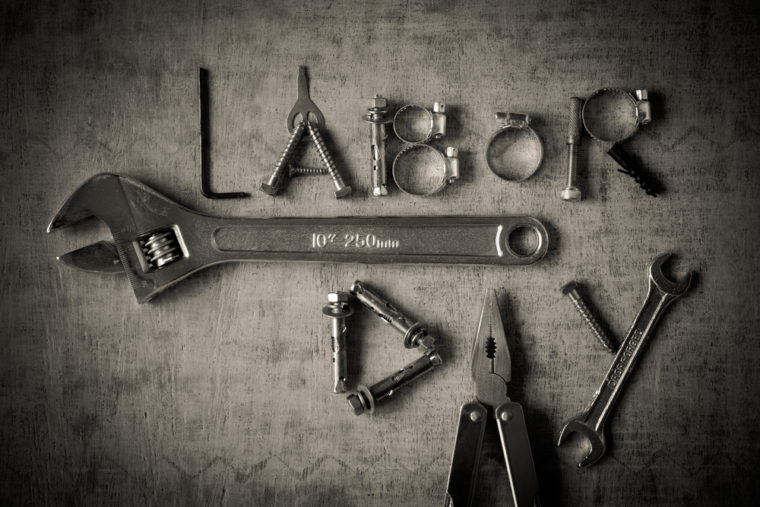 Most people do not have a healthy view of work. Consequently, many endure and tolerate Monday in order to finally get to Friday. We dread Monday, Tuesday, Wednesday, and Thursday. Then, we "Thank God It's Friday" because it marks the beginning of the weekend. I am sure this is not a healthy way to think about labor/work. So, what does the Bible say about work?
The Original Labor Day
The original Labor Day began when God created humanity. One of the first things God did was ordain or inaugurate work. Therefore, work is a gift, not a curse. When God created Adam, he gave him a command to work (Genesis 2:15; Exodus 20:9). So, I believe God created work to be a normal rhythm of human existence (Psalm 104:23). To refuse to work is immoral and sinful (Titus 3:14).
Violating God's Labor Day Law
In creation, God has established a pattern of work and rest that is to be a model for his people (Genesis 2:1-3). Old Testament believers obeyed the Sabbath to balance work and rest. Jesus practiced a labor and rest rhythm (Mark 6:30-32). Therefore, we should supplement our work with regular rhythms of rest. So, when we work more than we rest or do not follow this divine pattern, we sin. Not only do we sin, we increase our chances of burning out.
Why Did God Give Us the Original Labor Day
Why did God give us work anyway? This is a big issue. I believe there are several reasons why God gave us the gift of work.
God gave us work and the ability to make money so we could be free from being dependent on others (1 Thessalonians 4:12).
God gave us work so we could find self-fulfillment in it (Ecclesiastes 2:24).
We work and earn money so we can enjoy the life God has given us (1 Timothy 6:17).
We work and earn money so we can share with others (Ephesians 4:28).
God gave us work so we can partner with God for his glory.
The Consequences of Viewing the Original Labor Day as a Gift From God
When we view work from God's perspective, we can draw some interesting and compelling conclusions.
We have a moral duty to work. If we can work but choose not to work, we are sinning. There is a difference between being physically or emotionally incapable of working and refusing to work. The former is understandable; the second is inexcusable (Titus 3:14).
Every legitimate job – menial or mundane – has intrinsic worth.
Any legitimate job is a means of worshiping God (Colossians 3:17).
Any legitimate job is God's calling (Genesis 2:15).
Work is empty apart from God (Psalm 127:1).
We should acknowledge our dependence on God, not in our jobs and the money we make from them (Deuteronomy 8:18-19).
As you celebrate with family and friends, don't forget to thank God for giving you the gift of work. Thus, no matter how menial or mundane your job, you can glorify God. If it is a dirty job, we are responsible for doing our best in every area every time. So, let's do our jobs with excellence and with the right attitude. When we do, we glorify God and increase our chances of helping others do the same.