Reading Time:
3
minutes
For whom should we pray? Our default is to pray for ourselves first, asking God to bless and protect us. Are we too selfish? There is nothing wrong with praying for ourselves. However, the Bible says we should not pray only for ourselves. There are a few more people for whom we should intercede. You might be surprised.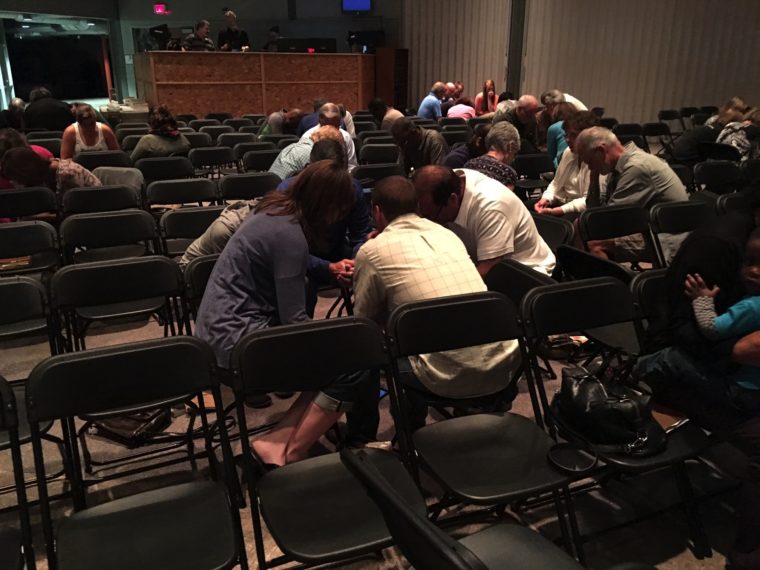 Does the Bible tell us for whom we should pray? The Bible does give us at least eight people for whom we should pray. We should pray for…
One another – James 5:16; Romans 1:9
We have the responsibility and privilege to fight for one another through the medium of prayer. We should bring one another's needs – especially the need for physical and spiritual healing – before the Father. Brothers and sisters should love another enough to pray for one another.
Pastors and spiritual leaders – Ephesians 6:19-20; Colossians 4:3
We should pray for our pastors and spiritual leaders. Pastors/spiritual leaders need God's wisdom to discern the right opportunities to preach the gospel boldly. As a pastor, also I need God's people to pray that God would strengthen me to endure temptations and discouragement. We should pray for pastors/spiritual leaders because they are charged to care for our souls. If pastors and spiritual leaders go, so goes the care for our souls.
The Bible encourages us to pray for the sick. One of God's names is Jehovah-Rapha, the God who heals. We have the privilege of bringing sick people before a holy and mighty God to ask for divine and immediate healing. We cannot and should not demand, but humbly ask, believing he can and will. He is sovereign. He can either say yes or no. Praying for the sick demonstrates our faith in a God who can do the impossible.
Political leaders – 1 Timothy 2:1-3
We have a responsibility to pray for, not prey on our political leaders. No matter your political affiliation, if you are a Christ-follower, you are commanded to pray for political leaders. We should ask God to give them wisdom, strength, endurance, patience and integrity. If we berate our political leaders, then I believe we grieve the Holy Spirit, and we should repent. Whether they realize it our not, God uses political leaders to secure our religious freedom.
Our enemies – Matthew 5:44; Acts 7:59, 60
Jesus says we should pray for our enemies. Now, praying for people who hate us is a difficult one for all of us. Why should I pray for someone who hates me and desires to injure me? Well, aside from it being a value of living in the Kingdom of God and our obedience to Jesus, forgiving and praying for our enemies is mysteriously tied to God forgiving and blessing us.
Israel – Psalm 122:6; Isaiah 62:6-7
As of the writing of this post, I am in Israel, helping to lead a study tour. The more I learn about Israel, the more I am convinced of God's sovereign plan and protection for his people. Out of all the nations, God chose insignificant Israel to be his people. She should have been wiped off the map by the Assyrians, Babylonians and the Persians, but God has spared her. Though she rejected God, He still has a special place in his heart for her. Pray that Jews in Israel will repent and surrender to Jesus as Lord and Messiah. Israel will play a significant role in the second coming of Jesus. Hence, we should pray for the peace Israel, especially Jerusalem.
Everybody – 1 Timothy 2:1
Paul gives believers this command so they wouldn't leave anyone out. Praying for everybody includes family members, neighbors, teachers, friends, and anyone else in our orbit.
Ourselves – Genesis 24:12; Matthew 14:30; Luke 23:42
It is perfectly fine to ask God to bless us, give us success, save us, remember us, direct us, guide us, protect us. So, yes, we can pray for ourselves, asking God to bless us with a spouse, a new house, a different job, guidance, and wisdom. When we pray for ourselves, let's make sure we are praying like James instructs us – with the right motives (James 4:3).
One of the best ways to make sure we are systematically praying for each of these people is to create a prayer list. This list should include names of specific people and specific prayers for them.
Praying for others is a privilege and responsibility. Let's honor God by having enough faith to bring people before the throne of grace that they might find mercy in their time of need.
For whom, on this list, do you need to spend more time praying?