Reading Time:
5
minutes
Though Tonia may not ever verbalize it (Most times she doesn't), I believe she still wants, needs, and expects me to fight for her, rescue her, sacrifice and spill my life for her, in some very particular ways.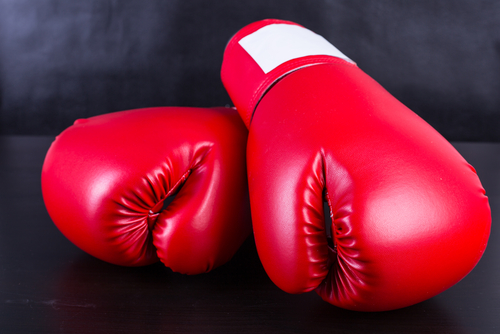 A week ago, I wrote about how every woman can encourage her man. Today, I want to discuss how every man can fight for his woman.
Pursue Jesus. The first step in fighting for your woman is to develop your own relationship with Jesus and live out of your identity in Christ. This includes holding to his teaching, obeying his words, and living like he lived. Your woman will gladly follow you if she knows you are following the Ultimate Leader. John 15:1-5
Pray FOR her daily. Spend time talking to God on her behalf. Struggle in the Spirit for her identity and her spiritual freedom. When she sleeps, pray over her. When she leaves the house, pray for her. When she is struggling to find her way, pray for her. Colossians 1:9-13
Pray WITH her often. Praying for your woman is powerful, but praying with her is even more powerful. She gets to hear you fight for her before God. If you are not presently doing this, begin small – once or twice a week.
Use worship as means of warfare. Worshiping God – through private and public praise – is one of your strongest weapon to do battle and provide deliverance for your woman. Acts 16:25-26
Provide for her needs. One of the most efficient ways you can fight for your woman is to work and provide for her and your family. You and I were created to work to provide financial security for our families. Genesis 3:19
Refuse to be passive. One of the ways the evil one wrecks our homes is when men are passive. Adam was passive in the Garden when he stood by and did nothing as the serpent tempted Eve to disobey God. Be courageous, take the initiative, and be active in your relationship. Don't allow the evil one to establish a foothold in your relationship. Fight him with the Word of God and prayer. Genesis 3:6
Practice honesty. Telling the truth is a powerful weapon to deflect the fiery darts of the enemy and to actually stop the enemy from gaining a foothold in your relationship with your woman. Telling the truth should be deeply ingrained in our character. Daniel 6:4
Be faithful. Take time to create boundaries in your life so that it will be easier to affair proof your marriage/relationship. Make a decision to be emotionally and physically faithful before temptations come. Have your strength team on speed dial. Refuse to eat and meet alone with other women. Never share your relationship struggles with someone who is not your wife, fiance or girlfriend. Proverbs 5:15-19; Exodus 20:14
Set aside time each day to talk to her. According to secular and Christian marriage counselors, married couples spend a total of 4 minutes a day in face-to-face conversation. Meaningful conversation with your woman has to be intentional. Turn off the technology and talk and listen to your woman. Ephesians 4:29
Take responsibility for the growth of your relationship. Plan the date night, register for a marriage conference, choose a marriage book, and if needed, secure marriage counseling. Happen to your relationship; don't let your relationship just happen. Make daily, weekly, monthly and annual deposits. Ephesians 5:28-29
Pursue her heart. One of the ways we protect our woman's heart is by being fully present emotionally. She appreciates your physical prowess, but she desires heart connection more. Genuinely desire to know how and what she's feeling. Listen to her heart more than you try to solve her problems.
Wash her feet. In John 13, Jesus put on a towel and began to wash his disciples feet. This was something that the lowest slaves did. One of the ways we fight for our women is to humbly serve them by literally wash their feet and serving them in other practical ways – washing dishes, cooking, folding clothes, taxiing the kids, cleaning off and warming her car in the winter, and giving her alone time.
Learn to be a good wife. I know this sounds weird, but there's truth here. The Church is the bride of Christ of which every man, who is a believer, is a part. As a man, I need to look to and at the ultimate Groom and learn from him how to be a good husband. He loved, sacrificed and provided for his bride. Ephesians 5:25-27
Remind her that she is still beautiful. Remind her why you chose her. Tell her you still find her attractive and you still turn her on. Song of Solomon 4:7
Guard your heart. Check your heart for anger, bitterness, resentment, and wishing you were in another relationship. Once your heart is in another place, it is just a matter of time before your body is there as well. Proverbs 4:23
Sacrifice for her. Sacrificing for his bride, the Church, is what Jesus did when he died on the cross. We should follow suit, and give up something we love for the one we love. I believe she will appreciate and love you even more for you giving up Fantasy Football, MMA, hunting, NASCAR and Poker with the boys to spend time with her. Ephesians 5:25-27
Remember sex and intimacy are two different things. All right, I have to admit, I still don't understand the difference. Tonia still has to remind me that one of the best ways to fight for her heart is to have a nonsexual closeness – affection, togetherness, and warmth. Brothers, I know it sounds like I'm speaking a foreign language, but I'm not. It is the language relational harmony, not to mention the prerequisite for incredible sex. Trust me. If you understand this one principle, your woman will rise and call you Warrior! Genesis 2:24, 25
Spend time getting know her. Peter says, live with your wife according to knowledge. This statement means you need to get to know your woman. You need to know her likes and dislikes, her moods and attitudes, her favorite foods and her favorite Bible verse. Listen carefully. This educational program will never end. You are getting an annual Ph.D. in the knowledge of your woman. 1 Peter 3:7
Resolve conflict quickly. When we hurt one another, sometimes we invite bitterness and unforgiveness into our hearts as guests. They will stay there until we kick them out through repentance and forgiveness. We fight for our relationship by being the initiator of conflict resolution. Remember, forgiveness is immediate; reconciliation happens over a period. Ephesians 4:26
Be her strongest supporter. Help her to achieve her physical, educational, and personal goals. Even when she fails, help her to fail forward. Romans 15:13
Take pleasure in honoring her. Esteem her privately, but especially publicly. Praise and compliment her before your friends and hers. Make a decision never to dishonor her by verbally or physically abusing her. Romans 12:10
My brothers, we place a lot of emphases on our women encouraging us, but we have the greater responsibility of fighting for them. Whether you realize it or not, you were created and built to fight for your woman. Let's fight the good fight together.
Leave a comment to start a conversation on specific ways a man can fight for his woman.
Turn Your Minutes into Moments
What are some other ways a man can fight for his woman?