Reading Time:
3
minutes
Whether you are a parent, coach, or entrepreneur, you are a leader. Leadership is about moving people forward to accomplish what they probably could not accomplish on their own. Consequently, leading people is a tough job. It is even tougher when you attempt to lead in your strength. Therefore, it is crucial for leaders to pray certain prayers every day.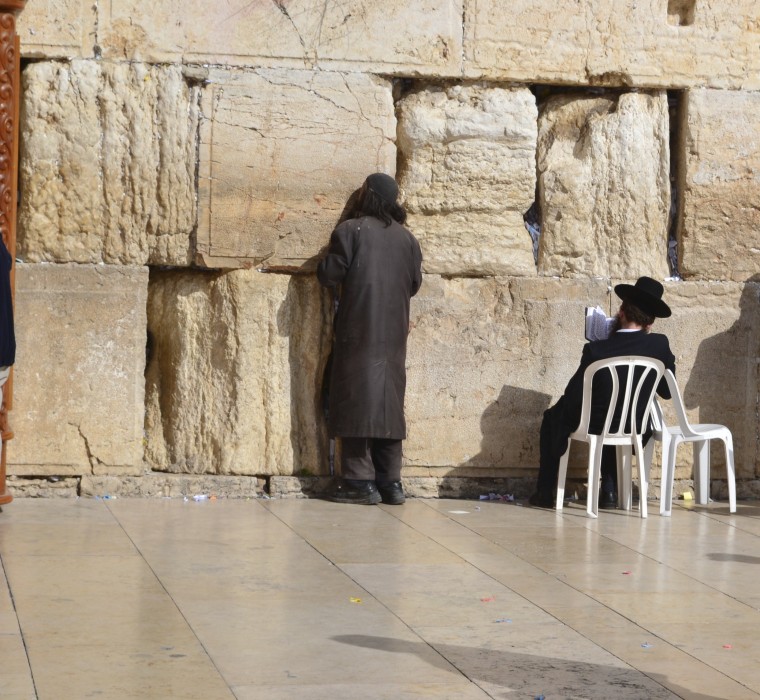 Spiritual leaders understand that nothing happens unless God makes it happen. But, often leaders attempt to fight in their strength and move things forward without God. Prayerlessness is disobedience and will ultimately lead to devastating results. So, along with other things, a leader is called to pray. Here are thirteen prayers which I think leaders, who are desiring to move anything forward for God, should pray every day.
For we have no power to face this vast army that is attacking us. We do not know what to do, but our eyes are on you." 2 Chronicles 20:12
Your servant is here among the people you have chosen, a great people, too numerous to count or number. So, give your servant a discerning heart to govern your people and to distinguish between right and wrong. For who is able to govern this great people of yours?" 1 Kings 3:8-9
My Father! If it is possible, let this cup of suffering be taken away from me. Yet I want your will to be done, not mine." Matthew 26:39
Then Elisha prayed, "O Lord, open his eyes and let him see!" The Lord opened the young man's eyes, and when he looked up, he saw that the hillside around Elisha was filled with horses and chariots of fire. 2 Kings 6:17
Prayer of Transparency and Faith
The father instantly cried out, "I do believe, but help me overcome my unbelief!" Mark 9:24
Even though the fig trees have no blossoms,
and there are no grapes on the vines;
even though the olive crop fails,
and the fields lie empty and barren;
even though the flocks die in the fields,
and the cattle barns are empty,
yet I will rejoice in the Lord!
I will be joyful in the God of my salvation!
The Sovereign Lord is my strength!
He makes me as surefooted as a deer,
able to tread upon the heights. Habakkuk 3:16-19
Prayer of Submission and Availability
At that moment, the angel of the Lord called to him from heaven, "Abraham! Abraham!" "Yes," Abraham replied. "Here I am!" Genesis 22:11

Then I heard the Lord asking, "Whom should I send as a messenger to this people? Who will go for us?"I said, "Here I am. Send me." Isaiah 6:8
Finally, I confessed all my sins to you
and stopped trying to hide my guilt.
I said to myself, "I will confess my rebellion to the Lord."
And you forgave me! All my guilt is gone. Psalm 32:5
Prayer of Intercessory Forgiveness
He fell to his knees, shouting, "Lord, don't charge them with this sin!" And with that, he died. Acts 7:60

Jesus said, "Father, forgive them, for they don't know what they are doing." And the soldiers gambled for his clothes by throwing dice. Luke 23:34
And now, O Lord, hear their threats, and give us, your servants, great boldness in preaching your word. Acts 4:29
I can't carry all these people by myself! The load is far too heavy! Numbers 11:14

Three different times I begged the Lord to take it away. Each time he said, "My grace is all you need. Therefore, my power works best in weakness." So now I am glad to boast about my weaknesses so that the power of Christ can work through me. 2 Corinthians 12:8-9
Prayer of Longing and Desire
As the deer longs for streams of water, so I long for you, O God. Psalm 42:1
Give thanks to the Lord, for he is good!
His faithful love endures forever.
Give thanks to the God of gods.
His faithful love endures forever.
Give thanks to the Lord of lords.
His faithful love endures forever. Psalm 136:1-3
Prayer Is the Leader's Lifeline to God
Prayer is crucial for the spiritual leader. Therefore, we must understand that it is our lifeline to the God who is life and desires to lead and guide us. Commit to praying prayers like I have listed here. Whereas God might not always answer like we desire, he does begin to change our perspective. Thus, he helps us to see how our story fits into God's larger narrative of redeeming the world.
Therefore, when we pray and we feel like we are unable to reach God, the Spirit helps us to pray. Not only does he help us to pray, he actually reveals the mind of the Father to believers. This is a residual gift the leader receives from communicating with God. So, as spiritual leaders, let's not neglect the powerful gift of prayer.
Which prayers resonate with you the most in this season of life?
What prayers are the most difficult to pray?
What prayers would you add to this list?
See also:
One of the Most Dangerous Prayers You'll Ever Pray
12 Barriers to Effective Prayer and How to Overcome Them