Reading Time:
3
minutes
Attending worship has fallen on hard times. More people are skipping the worship gathering. The pews are empty, and the buildings have become increasingly cold. Even committed Christians are attending church less. I wonder if people realize the spiritual benefits they are forfeiting when they miss the worship gathering.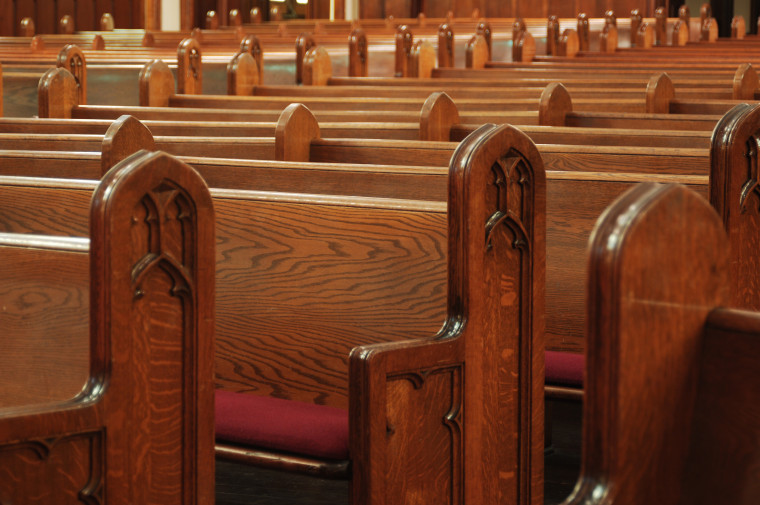 Reasons Why People are Attending Worship Less
There are reasons why people attend worship less. Work, boredom, bad church experiences and children's sport's activities are a few reasons. Some Christians think if we don't talk about it, it will go away. Escaping or denying declining church attendance is not the answer. We need to lean into the issue. Treat complaints as gifts. More than anything, we should help people realize the spiritual benefits of attending worship.
Benefits of Attending Worship More
Here are twelve spiritual benefits of attending the worship gathering.
We obey God. Attending worship is a command (Hebrews 10:25). Following God's commands is not optional. Therefore, when we attend and participate in the worship gathering, we are obeying God. Though some people have abandoned public worship, we should not. At all cost, we should keep the command of attending worship with other believers. I believe God blesses obedience.
We increase the pastors' chances to care for us. Attending worship increases the pastor's chance to nurture our spiritual growth (Hebrews 13:17 Acts 20:28). If we attend the worship gathering regularly, then leaders will get to know who we are. In turn, they will know how to pray for us, encourage us, challenge us, and care for us.
We experience deep community. According to Acts 2:42, we experience relationships that go beyond the surface. Everybody longs to be known and loved. We experience more profound and genuine fellowship when we come to the worship gathering. John Donne said no man is an island to himself. When we attend worship, we are indirectly saying we want people to know and love us.
We guard against misinterpreting and misapplying Scripture. According to 2 Peter 1:20-21, biblical authors wrote the Scriptures in the community. Therefore, we should read and understand the Scriptures in the community. When we miss worship, we run the risk of making the Scriptures say what we want them to say. Living in community limits misinterpretation and misapplication of Scripture.
We increase the spiritual potential and capacity in others. According to 1 Thessalonians 5:11-12, when we gather together, we increase our chances of helping others develop Christian character. Encouragement works best when we are in the presence of one another. There is nothing like receiving and giving an encouraging word, hug, handshake, and smile.
We activate our spiritual growth. According to Acts 2:42-47, the worship gathering is a primary way God inspires and excites spiritual growth in us. Our soul wilts and grays, when we stay away from the worship gathering. Praising God with others gives us color, life, and strength.
We experience the unique presence of Jesus. According to Matthew 18:20, Jesus shows up in a mysterious way. Conflict resolution is the context of this passage, but I believe we can apply it to attending worship as well. When two or three gather together for worship, Christ comes and resides in our midst.
We minister to other believers through our gifts. According to 1 Corinthians 12:28 and Ephesians 4:11-12, we use our spiritual gifts in the context of community. Of course, we can use our gifts as individuals, but they are used best in the context of ministering to other people. If you skip attending worship, you miss the blessing of someone else ministering to you in your time of need.
We give care and receive care from one another. Sometimes we come to worship feeling discouragement and we need comfort. Other times, we come with a word of encouragement for someone who is discouraged. When we give and receive care, we see a manifestation of the Holy Spirit in the body. We can give and receive care through text, email, and other remote means. But, something uniquely happens when we come together to pay attention to and receive care from one another.
We gain strength to continue in the faith. According to Philippians 2:1, the worship gathering strengthens us when life gets complicated. There are times when we want to throw in the towel and give up on our faith. It is in these moments when God uses other followers of Jesus to say something that will encourage us to continue.
We challenge others to continue to walk with Jesus. When we come together to worship, the Holy wants to breathe life into weary and languishing souls. He wants to breathe life into others through you and me. Acts 14:21-23
We preview or get a foretaste of heaven. According to Revelation 22:3, we will worship in heaven. When we gather for worship, we experience, in time, what we will experience for all eternity.
We renew and reaffirm our sacred covenant with God and with one another when we attend worship. So, let's make attending the worship gathering part of our weekly rhythm. When we do, God will bless us in unique ways. See you this weekend.
Turn Your Minutes into Moments
What are some other benefits of attending the weekly worship gathering?
How can we make the worship gathering compelling?