Reading Time:
4
minutes
If someone asked you to describe the worship gathering at your church, how would you respond? Some will immediately describe it with the "B" word – Boredom! We can all admit that the weekend worship gathering can be dull at times. Consequently, we find ourselves disengaging and going through the motions. Sometimes, it feels like our worship of God is empty and a complete waste of time. I want more, and I know you do too. How do we overcome boredom in the worship gathering?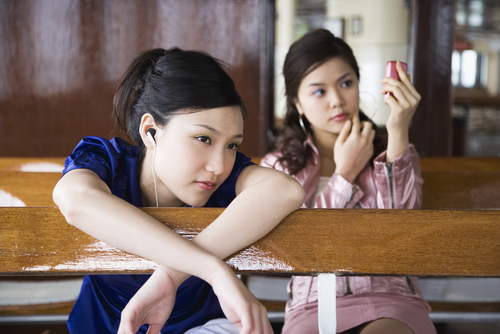 I know if I wrestle with engaging my heart in worship – and I'm the pastor – I know you probably tussle and spar with boredom as well. If you are anything like me, you want your time in the gathering to honor our Father and enrich you as a follower of Jesus.
Nehemiah 12 gives us practical ways we can overcome boredom at church and enrich our next worship experience?
Pausing Helps Us Overcome Boredom – Nehemiah 12:27-29
Pausing is the first way we can overcome boredom and enhance our next worship experience. Unfortunately, the notion of breaking for anything has become increasingly foreign to our culture. We fill our lives with endless activities, rushing through them at a frenetic pace. So, gathering together for worship is a way of pausing from the hustle and bustle of the week to renew our covenant with God and his people.
God created us to pause. He created us to live in a steady rhythm in which we rest in him. As we rest in him through worship, he refreshes us.
Therefore, pausing sets us free from the prison of the tyranny of the urgent. It reminds that there is more to life than a helter-skelter lifestyle. Pausing reminds us that God is still in control of the world. So, make a commitment that you will make the weekly worship gathering part of your regular rhythm to pause.
Preparing Helps Us Overcome Boredom – Nehemiah 12:30
Preparation is the second way we can overcome boredom at church and enrich our next worship experience. Therefore, each week, we should take the time to get our hearts ready to worship God.
How should we prepare for worship? Each one of us might prepare a little differently, but I believe there are some definite ways we can prepare our hearts for worship.
See worship as a lifestyle – all of life is worship
Worship all week long
Set aside 30 minutes to prepare your heart before the service
Listen to music to till the soil of your heart
Decide the worship experience will be more than mechanical ritual
Reflect on the grace of the gospel of God, specifically the life, death, and resurrection of Jesus
Confess all known sins before our holy God
Pray for an engaged heart in the worship service
Fix a ruptured relationship – forgive or receive forgiveness
Arrive on time
Anticipate that God is going to meet you in the corporate gathering
Preparation is one of the critical keys to having a meaningful and engaging worship experience with God and the people of God.
Participating Helps Us Overcome Boredom – Nehemiah 12:31-43
Participation is the third key to overcoming boredom at church and enriching our next worship experience. When we come together in the worship gathering, we should not take on the role of an audience or spectators. But, we should see ourselves as the participating performers. We participate with our brothers and sisters, and we perform for an audience of one – God.
It's not difficult to go into observation mode in our churches. We sit in rows, and we watch the stage or platform. Also, it's easy to default to selfish mantras: "Entertain me." "Sing my song." "Do my style of music."
Therefore, we need people to help us put away of selfish agendas and fully engage in the worship experience. Those who lead us in worship are "prompters." They prompt us to sing, shout, dance, lift our hands. The truth is, if you and I have thought and reflected on the grace of God and prepared our hearts, we don't need "prompters." We will already be prepared to express our love for Jesus.
So, come ready to participate in singing and other elements in the worship gathering. If you don't know the song or like the music, focus on the meaning of the lyrics. Also, ask God to give you joy as someone else is moved by that song or style of music.
The Spirit of Psalm 100
So, my friends, I wonder how much we could enrich our worship experiences if we paused, prepared and participated. In preparation for your next worship experience, come to the worship gathering in the spirit of Psalm 100:
Shout with joy to the Lord, all the earth! Worship the Lord with gladness. Come before him, singing with joy. Acknowledge that the Lord is God! He made us, and we are his. We are his people, the sheep of his pasture. Enter his gates with thanksgiving; go into his courts with praise. Give thanks to him and praise his name. For the Lord is good. His unfailing love continues forever, and his faithfulness continues to each generation.
Turn Your Minutes into Moments
What are some other reasons people might disengage in the worship gathering?
What are some of your best practices in preparing for worship?