Reading Time:
3
minutes
Unbelievable! Mississippi State stunned the sports world Friday, as Morgan William hit a jump shot at the buzzer to end the latest UConn dynasty in dramatic fashion. The shot heard around the sports world gave the Bulldogs a 66-64 overtime win in the Final Four and a berth in the championship game. A historic moment. But, what life lessons can we learn from this victory today?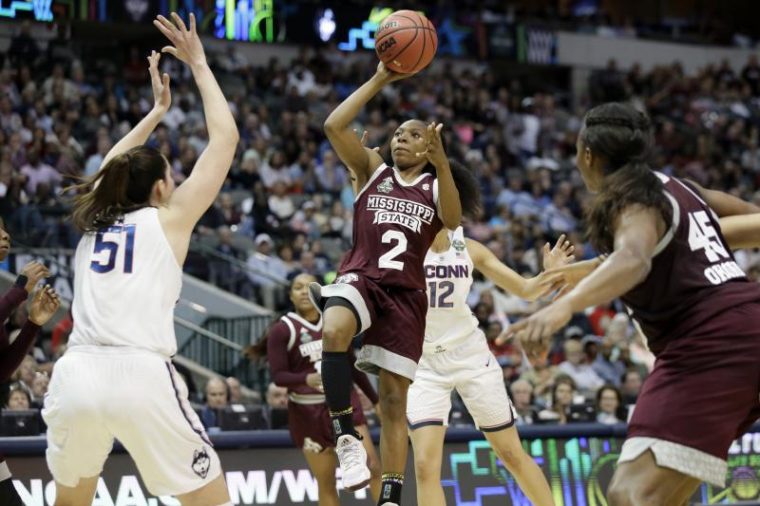 The Bulldogs snapped UConn's 111-game win streak. That's right. The UConn Women's basketball team had not lost a basketball game since November 2014. That's 865 days. So, this loss is, by far, the biggest upset in sports history. What are some lessons we can learn from this moment in history?
Size doesn't matter. Morgan William, the young lady who hit the game winner, is 5′ 5". All her life people have told her that she was too small to play the game of basketball. But, this little lady came up big. She proved everyone wrong over the last two games. She dropped 41 points against Baylor and, with one fantastic shot, she toppled UConn, the "111 consecutive win giant."
Don't ever let someone define you by your size, your background, your ethnicity, your gender, or your socio-economic status. When David fought Goliath, size didn't matter. A small person with a big God is the majority.
Believe the impossible is possible. No one thought it was possible. Think about it. UConn had not lost in 865 days. They won the last four NCAA Tournament Championships. Miss. St. prepared, and their preparation gave them confidence and faith to beat the Goliath of Women's College Basketball. They played like they believed they could be the mighty UConn.
God desires us to live every moment by faith, not by sight. Even when there is tiny or no evidence of possibility, we must live by faith and believe the impossible is possible. God is the God of the impossible.
Be bigger than your fears. Many teams would take the floor and would be fearful of UConn because they are the mighty UConn. Mississippi State did not fear. The moment wasn't too big for them. The Bulldogs didn't allow fear to enslave them, but went out and played fearlessly.
Remember, God has not given us a spirit of fear, but he has given us a spirit of love and determination. We must replace fear with faith if we are going to slay our giants.
Losses, failures, and disappointments are inevitable. Geno Auriemma, the coach of UConn, warned his team all year that one day they would lose. He told his team their winning record was great, but it wasn't reality. They lived a charmed life for the past two years. For defeat and failure are inevitable. This lesson is powerful because when it happens, we won't become disillusioned and give up.
How we handle adversity and obstacles and failure will make all the difference in the world. The key to adversity is turning it to our advantage.
Past victories will not win today's battle. Could it be that UConn was living off of the reputation of the past 865 days? I don't know. I do know that most people didn't give Mississippi State a chance to win this game because of the dynamic and storied past of UConn. The truth is UConn's reputation and past victories weren't enough to win the battle with Mississippi State last night.
Our past victories are encouraging and give us the confidence to trust God in the future. But, past victories will not win today's battles. We need fresh strength, fresh grace, and fresh dependence for today,
These lessons are designed to encourage you as you face your giants. No giant is too big for our Big God. I am sure there are more, but these are just a few life lessons, words of advice, little nuggets of truth from Mississippi State's victory over the mighty UConn Huskies Friday night. Grace and peace be multiplied to you as you enter the arena to face your giants.
What are some other life and leadership lessons you learned from Mississippi State's victory over UConn?