Reading Time:
3
minutes
The Ascension of Jesus from Mt. Olivet doesn't get equal billing as Jesus' birth, death, and resurrection. I am glad Jesus was born, lived, died and rose from the dead. But, I am equally glad Jesus left the earth.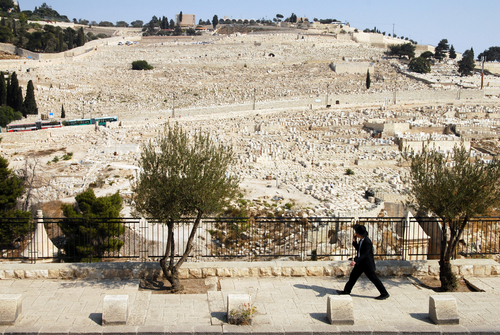 When we talk about the gospel, we always mention Jesus birth and life, death and burial, and resurrection. These are extremely important. Yet, I believe the gospel is incomplete without Jesus' ascension. Why is it so important that Jesus left the earth after his resurrection?
With Jesus' Ascension, He Sent Us the Holy Spirit.
Jesus' ascension is crucial to the coming of the Holy Spirit. The Holy Spirit living within us is better than Jesus living beside us. If Jesus did not ascend, the disciples could not experience the power and presence of the Holy Spirit in their lives. If Jesus didn't leave earth, we would not have the internal witness and power of the Holy Spirit today. The Holy Spirit is Jesus' gift to believers everywhere. Jesus' physical body localized him. But, now through the Holy Spirit, his presence is unrestricted and unlimited.
His power and presence in us produce all kinds of fruit in our lives – love, joy, peace patience, kindness, goodness, faithfulness, gentleness, and self-control. Not only does he produce fruit in our lives, he produces freedom – freedom from all kinds of junk that keep us from experiencing complete victory in our lives. John 16:7; Acts 2:33
With Jesus Ascension, He is Preparing a Place For Us.
Because Jesus ascended and went home to be with the Father, we get to go home and be with the Father as well. We have the assurance that we have another home that will never wear out and be upside down because of mortgage crises. We look forward to having a house not made with human hands. John 14:2-4
With Jesus' Ascension, He Was Exalted to the Highest Place of Authority.
Jesus' exaltation is where he belongs. He died and rose again to glory. Sitting at the right hand of the Father means he has authority over all. He has authority over everything that comes against us. We have a king who is on the throne and he is fighting for us. This should encourage us. Ephesians 1:20-21
With Jesus' Ascension, He is Exercising His High Priestly Ministry.
Jesus had to ascend so that he could intercede or pray for his followers. Rewind that. Let that thought wash over your heart – Jesus, the King of the universe, is praying for you. When your family, friends, small group, and even your pastor forgets to pray for you, Jesus is sitting at the right hand of the Father asking God to bless you, strengthen you, deliver you, guide you and help you. Hebrews 7:25; 9:24
With Jesus' Ascension, He Prepared the Way So We Could Follow Him One Day.
Jesus ascended to heaven so we could one day follow him there. Jesus is the firstfruits of what's to come. In other words, Jesus led the way to heaven so one day we will go to be with him. If we are alive when Jesus returns, we will be caught up to meet him in the air. If we are dead when he returns, the dead in Christ will be raised and we will be with the Lord forever. There, in the presence of Jesus, there will be no more tears, pain, sickness, suffering, and death. 1 Thessalonians 4:17
So, I am glad Jesus came, died, and rose from the dead, but I am equally glad that he left this earth. Because Jesus left earth, we have the Holy Spirit, he is preparing a place for us, he exercises his authority on our behalf, he is praying for us, and he has prepared the way for us to one day follow him to heaven. Yeah, Jesus' ascension keeps us grounded in this life, by the power of the Holy Spirit.