Reading Time:
4
minutes
I had scheduled another blog post for today – Village Talks: Advice I Gave My Black Sons Regarding the Recent Police Shootings. But, when I woke this morning the horrific news that snipers had killed 5 Dallas police officers last night, troubled me deeply. So, I called an audible and am releasing this post first. In light of what has happened in the last several days, how should we respond?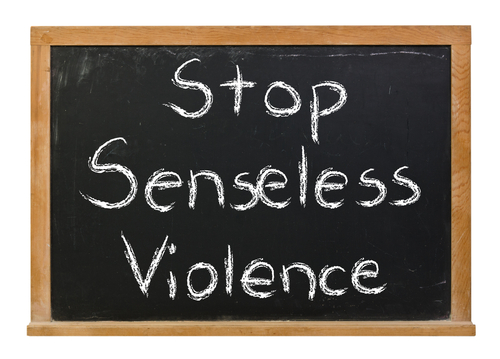 There aren't enough adjectives in the English language to describe the grief, pain, and anger in my heart over the senseless tragedies that have occurred in the last 72 hours. The police shooting of Alton Sterling in Baton Rouge, Louisiana. Violence! The police shooting of Philando Castile in Falcon Heights, Minnesota. Violence! The shooting of 5 police officers in Dallas, Texas. Violence! As followers of Jesus, how should we respond to violence in our world?
Cry out to God
Our world is full of rage and volatility. It seems every time we turn on the news or turn to social media stories of violence meet us. As I attempted to recover from the disturbing video of the Alton Sterling shooting, I had to make room in my heart for the equally disturbing murder of Philando Castile. As I tried to understand that shooting, I had to enlarge my heart even more for the senseless and cruel violence against Dallas police officers. This burden is heavier than any other weight I have carried. The chaotic turbulence sickens me, troubles me, saddens me, and makes me feel helpless. It causes me to cry out to God like Habakkuk:
How long, O Lord, must I call for help? But you do not listen! "Violence is everywhere!" I cry, but you do not come to save. Must I forever see these evil deeds? Why must I watch all this misery? Wherever I look, I see destruction and violence. I am surrounded by people who love to argue and fight. The law has become paralyzed, and there is no justice in the courts. The wicked far outnumber the righteous, so that justice has become perverted. Habakkuk 1:2-4
Hate and renounce all violence.
We should hate and renounce all violence in our country because God hates violence. The Bible uses strong language to help us understand how much God hates it:
The Lord examines both the righteous and the wicked. He hates those who love violence. Psalm 11:5

This is what the Lord says: Be fair-minded and just. Do what is right! Help those who have been robbed; rescue them from their oppressors. Quit your evil deeds! Do not mistreat foreigners, orphans, and widows. Stop murdering the innocent! Jeremiah 22:3
Now, we know that God doesn't hate people, but the psalmist uses hyperbole to show us how much God despises senseless acts of brutality and havoc. We must not leave any room in our language or action to justify any violence in our community, whether it's violence against black people, white people, middle easterners, the LGBT community, and in particular against those who have sworn to protect us. When we hate and renounce violence against humanity, we are, at a minimum, recognizing people as image-bearers. I hate and renounce the shooting in Orlando. I hate and renounce the bombing and shooting in Turkey, Bangladesh, and Bagdad. I hate and renounce what happened in Baton Rouge. I hate and renounce what occurred in Falcon Heights. I hate and renounce the horrific assassinations of police officers in Dallas. Ambushing and killing law enforcement is reprehensible. Hating and renouncing violence in our world begins with hating and renouncing violence in our hearts. It continues with punishing and condemning injustice no matter where we find it.
Grieve with and pray for the families.
Let's spend time feeling the pain of last night's incident. Wives lost husbands last night. Husbands lost wives last night. Mothers and fathers last children last night. Officers lost peers last night. A mother lost her son in Falcon Heights a couple of days ago. Let's grieve with her. A wife lost her husband and a son his father in Baton Rouge three days ago. Let's mourn with them. Our response should be to ask God for the capacity to carry their pain in our hearts. Our God is big enough to enlarge our hearts to grieve, mourn, and weep over the deaths of Alton Sterling, Philando Castile, and the Dallas police officers. Our grief should move us to pray for each family. I cannot imagine the loss, sadness, and even anger that each family is feeling right, but God knows. He can comfort and give new life and life in the midst of death and darkness.
Do more than cry and talk
We cannot sit back and do nothing. We must do something. We have a responsibility to confront violence when and where we see it and rescue people trapped in a violent world. Show your appreciation for good police officers in your community. Police officers, show your concern for the people in your community and get to know the people in your community.
Also, we have an obligation to love one another. I know that sounds trite, and it is more complicated than saying the words: I love you. Love is a verb and demands action. It is the ultimate answer to violence in our world. Let's pray and ask God to give us the capacity to love in deeper and more profound ways. I don't know all the things we could and should do. I do know that we must do something more than talk, rally, hate, and hurt one another.
Dr. Martin Luther King Jr. said:
Returning violence for violence multiplies violence, adding deeper darkness to a night already devoid of stars. Hate cannot drive out hate; only love can do that.
Our God, who is love (1 John 4:8), calls us to love each other, to grieve with each other, and to stand with each other. Let's not wait for more to suffering to occur. Let's come together, now. Heal the festering wounds and fight for peace in our world. I believe what we do in coming days will define us as a people and human community. Please pray that God, in his sovereignty, will redeem this tragedy with unity and peace, to his glory!
Besides grieve and pray, what are some other practical things we can do to stop the violence in our world?