Reading Time:
2
minutes
Several years ago, I learned a valuable lesson. I never thought it would happen to me. I took pride in pushing the limits without its embarrassing consequences. As I was taking my son and his friend to a sporting event, it happened. It was embarrassing, but I learned a profound lesson in the end.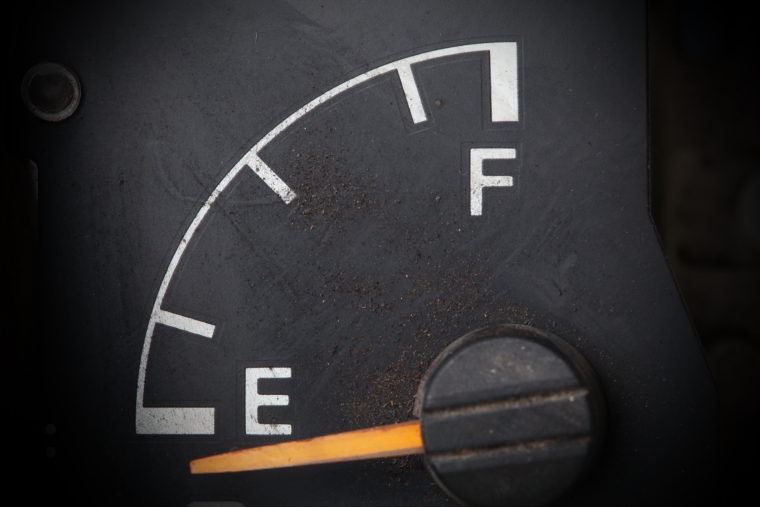 For the first time in my life, I ran out of gas. I mean, I saw the low fuel light flash several times (all right, it blinked so many times that it stayed on), but I ignored it. Well, I ignored it because, in the past, I had driven miles with the low fuel light flashing and remaining on, without running out of gas. Unfortunately, I had fallen into the trap of overconfidence and an "it will never happen to me" mentality. Boy, I was sadly mistaken. News flash! I was not invincible. Running out of gas was embarrassing. We had to hitch-hike to the nearest gas station to get enough gas to get us to the game and back to the gas station. Fortunately, God sent a "Good Samaritan" to help us.
The Profound Lesson
This incident taught me a profound lesson about life: we have a tendency to ignore the low fuel light flashing on the dashboard of our lives. We ignore it because we believe we can push our bodies and mind to go one more hour, one more day, one more week or one more month on the fumes of independence rather than the fuel of dependence on Jesus. Then it happens. We simply run out of gas in every area of our lives. The tank is empty. We end up parked on the side of the road – exhausted, sick and emotionally depleted. This would be devastating for our service to God, our families, our teammates, our community, and the world.
Let's intentionally find time to …
Rest – our body, our mind, our spirit through adequate sleep and relaxation.
Reflect – on who God is and who we are and where we are headed.
Recover – our understanding of finding significance, not in our work, but in God.
Refuel – through worship, the Word of God, physical exercise, healthy eating, and community.
When we rest, reflect, recover and refuel, God renews our strength (Isaiah 40:29-31) and he gives us peace (Proverbs 3:24). I know you would agree that God and others deserve our best energy and our best selves.
When do you rest, recover, refuel and rest?
What kinds of things do you do to refuel your energy tank and recharge your battery?
What are some new practices you can begin to rest, recover, refuel and reflect so that you give God and others your best self?